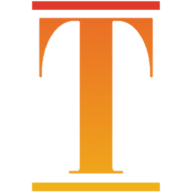 Privacy Policy
Please read this Privacy Policy carefully. Have questions? Contact us.
Introduction
This Privacy Policy (herein referred to as the "Policy") describes how Twilight Wars (herein referred to as "us", "our", or "we") collects and uses information of the users (herein referred to as "you" or "your") of our website (herein referred to as the "App"). We are committed to protecting your privacy by following and adhering to industry standard guidelines and regulations. We will only collect data from you that is required for the functioning of the website or that improves the user experience. We do not sell or distribute your personal data to third parties.
Updates to the Policy
Updates to the Policy may be made in the future in order to improve the privacy of our services or meet the requirements of new guidelines and/or regulations. The date of the last revision is displayed at the bottom of this page. You are encouraged to periodically revisit the Policy to stay up to date with the latest changes to the Policy.
Personal Data Collection
The primary type of personal data we collect is an email address. An email address is required at the time of account creation. It is used to verify your identity and as a means of communication with you. Your email address is not shared with any other users. Other types of personal data include things like usernames and avatars that you may choose to upload to the App. Unlike most of our data, avatars are hosted publicly in the cloud. This means that anyone with access to the public URL of your avatar can view the image, even if they are not logged into the App.
Cookie Usage
The App uses cookies for session storage. A cookie is created when you enter your credentials to login. This allows you to keep an active session between visits to the App, meaning if you close the App and open it at a later point in time, you will not be required to enter your credentials again. The maximum age of the cookie is 1 week, meaning if you do not visit the App within 1 week, the cookie will be removed and you will be required to enter your credentials to login. You can end your session at any time by clicking the logout button, which will remove the cookie and require you to enter your credentials the next time you visit the App.
Data Security
The App enforces the HTTPS protocol to ensure that all data sent between your device and our servers is secure while in transit. We store passwords using industry standard cryptographic methods to ensure that your password is not retrievable by us or any third parties. We recommend common best practices for securing your password, which include but are not limited to making your password lengthy and using a wide variety of letters, numbers, and symbols, to make it difficult for bad actors from guessing your password or determining it using other common attacks.
Right to Erasure
We respect your right to have any and all personal data removed from our systems. You have the ability to permanently remove all of your personal data from our systems directly (by deleting your account through the App settings) or by contacting us with a request for erasure.
Last Modified: June 22, 2021