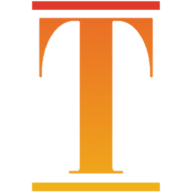 Terms of Use
Please read these Terms of Use carefully. Have questions? Contact us.
Introduction and Acceptance of Terms of Use
These Terms of Use (herein referred to as the "Terms") are a legal agreement between Twilight Wars (herein referred to as "us", "our", or "we") and you (herein referred to as "you" or "your"). By using or accessing our website (herein referred to as the "App"), you indicate your acceptance of these Terms. If you do not accept these Terms, you must not use the App.
Updates to Terms
The Terms on this page may change in the future. The date of the last revision to the Terms is displayed at the bottom of this page. Your continued use and access of the App after the date of the most recent revisions indicates your acceptance of the updated Terms. If at any point you do not agree to the Terms, you must cease your use of the App.
Disclaimer
This App is an online adaptation of the board game Twilight Imperium by Fantasy Flight Games. We do not claim any ownership over the original content. Any information, material, or contents originating from Fantasy Flight Games' Twilight Imperium is the sole property of Fantasy Flight Publishing, Inc. We encourage all of our users to visit Fantasy Flight Games to support their work.
We have no obligation to respond to requests to undo or change the state of a game due to user error, tactical error, or a misunderstanding of the rules or game mechanics. We will make our best effort to take action in a game that has been effected by a behavior or bug that is game-breaking, seriously impedes the progression of a game, or deviates from a description of how the App should function provided in one of our official forums. We have discretion over what constitutes as a behavior or bug that warrants manual intervention. Game rules and mechanics implemented in the App may vary from the original print version of the game.
We reserve the right to discontinue the operation of the App at any time and are not liable for any damage or loss arising from the discontinuation of the App.
Code of Conduct
You must not reproduce, modify, sell, or distribute any part of the App.
You must abide by the relevant community guidelines and have a responsibility to behave reasonably and fairly towards other users of the App. You must not directly or indirectly breach the responsibility to behave reasonably and fairly, which includes but is not limited to: insulting other users, quitting any game without justifiable reasoning, spoiling any games by establishing alliances/deals across games, and/or using multiple accounts. You are encouraged to report any actual or alleged breach of the community guidelines to us.
While you have the right to delete your account at any time, we ask and recommend that you only do this once you have completed all of your games that are in progress, as a courtesy to other users of the App.
Termination/Suspension of Use
We reserve the right to terminate or suspend your use and access of any part of the App. This right may be exercised entirely at our discretion as a result of you having violated these Terms. There is no obligation on our part to provide a warning prior to taking action or to provide an explanation for having taken action.
Last Modified: November 1, 2020